THE BRAND MASTERMIND COURSE
DISCOVER THE MISSING PIECES IN YOUR BRAND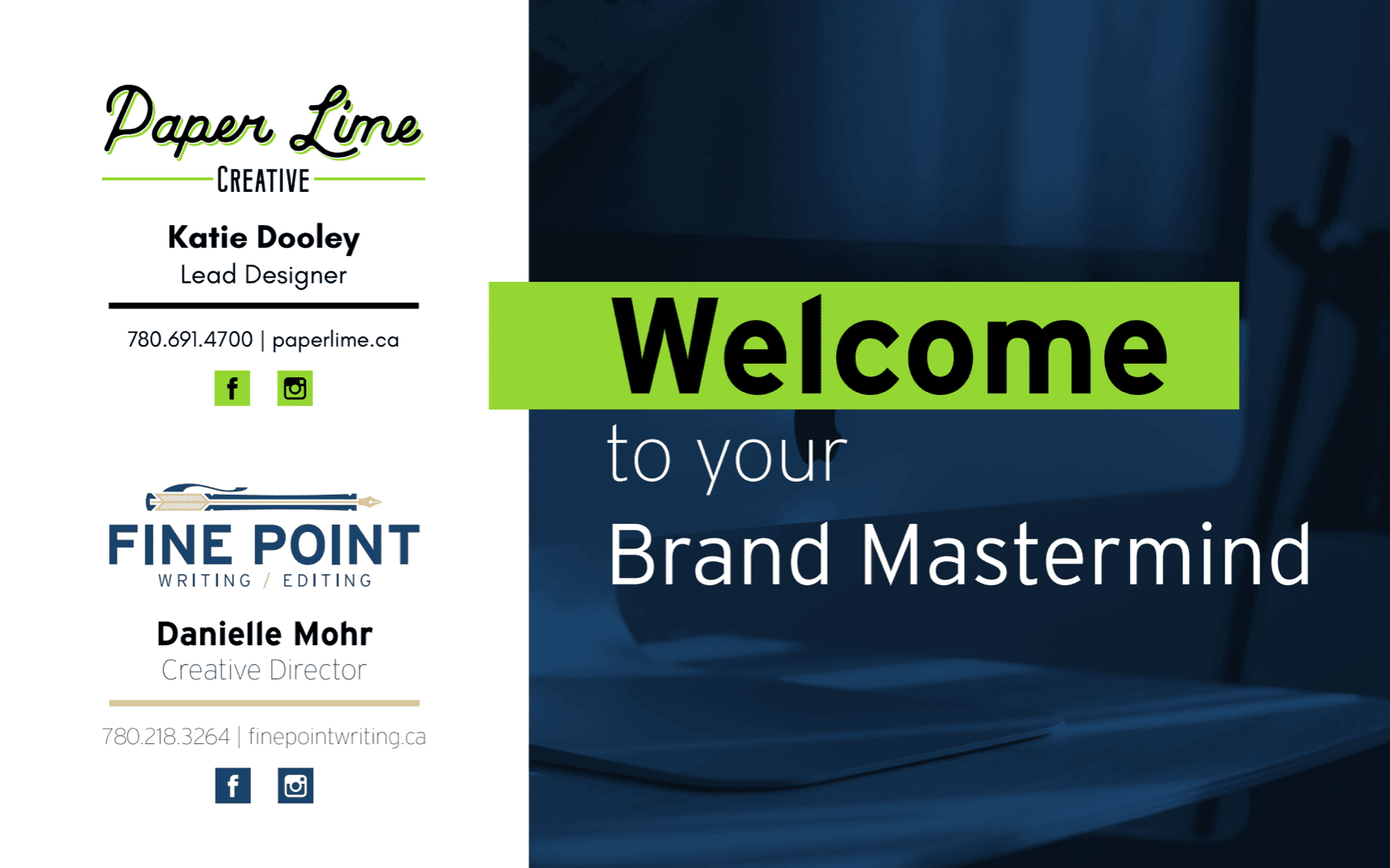 BOOK YOUR CUSTOM BRAND MASTERMIND TODAY
Each session is two hours long and can be hosted in-person or virtually. Book a time for your entire team, or team up with other solopreneurs to work on your brands together.
$300/person (minimum 2 participants)
Branding can seem complex and abstract when it's not much more than a logo, a set of colours, and a general "theme". The Brand Mastermind course is designed to help you dive deeper into your brand. You'll come out with tangible takeaways you can use in your day to day communications and marketing strategy.
In this fully customized, two-hour course, we'll walk you through key discussion points, examples, and collaborative activities to formulate all the key components of your brand (including the essential pieces that are most often forgotten about).
Next, we'll set out action items you can apply to your digital, print, and in-person branding opportunities. Get your team on the same page about your brand; everyone will walk away with a full understanding of the brand and how to represent it.
Key Takeaways from the Brand Mastermind
Your ideal client persona, which helps you truly personify your audience so you have a single person in mind when creating content

Parameters for choosing images and photography that your ideal client will immediately be drawn to

The five key characteristics of your brand voice, which will help communicate your brand's story and values consistently

A brand story that dives deeper than the usual "we help people with _______"

A social media post template that combines everything you've learned to walk you through creating a post that grabs the attention of your ideal client

A full list of action items to help you solidify your brand presence and take advantage of branding opportunities
Katie Dooley, Lead Designer of Paper Lime Creative.