A Look Into African Design
What is African design?
African design holds many meanings. It represents many cultures, traditions, and heritage across the African diaspora. African design is expressive, with bold patterns and colours. They value high craftsmanship, authenticity, and sustainability used in their creation. 
Due to colonialism and stereotypical ideas, it has had limited interpretations and storytelling. Throughout history, patterns and drawings have showcased earthy and ethnic textures.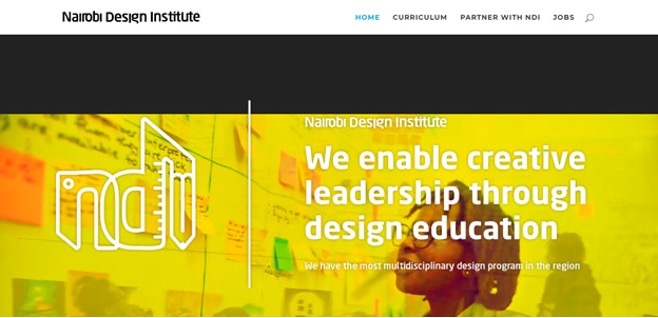 In addition to unique products, using bright graphics in the branding or packaging is a way to show off African culture. It often encompasses cultural colours: deep reds, blues, summer-y yellows, browns, and vibrant oranges. These colours mix with intricate language symbols and complex patterns.
Ethnic, earthy, and pastel colours shine bright in products and packaging. Large lettering, tribal prints, and African masks are often used.
When it comes to technology, many Africans aren't familiar with how it works or don't have access. Images of real people and large font prints are most common in African web designs. Designers cater to many different consumers while ensuring the website experience is simple.
The Best African Designs & Brands
Nandos
Home of the flame-grilled chicken PERi-PERi. This South African fast-casual restaurant specializes in Portuguese meals and side dishes. Their logo features the Rooster of Barcelos, a recognized Portuguese symbol. The symbol means faith, good luck, and justice. 
A logo that people can resonate with or tells a story is common in African branding. Their strategy for their logo paid off as they sport over 1000 locations worldwide. Its simple yet recognizable brand makes it one of the best to come out of the motherland.
Karo Akpokiere
Karo is a Lagos, Nigeria native, artist, and designer. He isn't afraid to bring humour and social tones to fine art which reflects modern trends. He aims to achieve new ideas and interests through artistic self-discovery.
Sisters in Craft
Sisters in Craft are a South African company that aims to help women and girls in need. Its logo features a mesmerizing cultural motif. Two women in colourful traditional jewellery and headpieces. The logo is vibrant and mirrors the handmade products the company makes.
Karabo Poppy Moletsane
Karabo is an award-winning graphic designer and illustrator from Vereeniging, South Africa. She has already designed sold-out Nike AF1s. She's on a mission to preserve the modern and traditional African aesthetic. Her work is a celebration of Africa, which showcase geometric lines and shapes.
How African Designs Influence the World
African design blends with modern, contemporary ways of branding. Breaking out of outdated and colonialist reigns, we are starting to see the potential of African artists. Though the culture is evolving, it's still honouring the rich history of Africa. 
African designers are gaining attention on the world's stage. Their strategies and talent are being utilized in mainstream marketing. They are also influenced by what's trending globally. Cultural designs feature in marketing campaigns and stores that sell products.
Common Print Designs & Materials
African designers stray away from simplicity when it comes to business cards. Rather, they tend to use lots of bold colours mixed with forest-like patterns covering the surface. Shimmery glitter or yellow strikes and dots are common on physical cards. 
Beautiful native textiles are usually on a plain black or white background. At first glance, it's almost as if you could touch the surface and feel the silk or cotton fabric.
Ankara fabric is a popular African design. It uses a wax-resistant technique to print the textile. Machine-made Ankara creates a crackling effect. With handmade Ankara, no pattern is the same.
African designers continue to develop traditional textiles, colours and patterns. Their creative ideas and strategies install cultural designs into branding and marketing. The rich history and storytelling make for eye-catching designs.
Want a brand that represents your culture?
Paper Lime Creative is your Edmonton Graphic Designer! We provide all the tools for your branding needs. Give us a call, and we will help you explore and create your cultural design dreams.