What do graphic design and branding look like in Ireland?
While it feels like a far stretch from graphic design in Edmonton, design principles are universal. The graphic design industry in Ireland is in huge demand and evolving fast. According to Irish Tech News, the industry expects to grow by 4% in the next decade.
Traditional Irish folklore and art feature shamrock green colours to represent Irish culture. Many corporations include green in their designs. Graphic designs in Ireland are bold and feature witty and comedic slogans or symbols.
The history of Irish design stems from ancient Celtic artwork. It avoids straight lines and has intricate symmetry and symbolism. Spirals are the oldest Celtic symbol.
Christianity spread to Ireland and Britain around the fifth century. During this time, the cross symbol became popularized. Scholars believe that St. Patrick wanted to exploit symbols the Irish already knew. The decorative art of knotwork is interlacing patterns created from cord plait.
Examples of the best Irish branding designs
Peter Donnelly
Peter Donnelly is an image maker, whose designs reflect folk art and vintage print. Their design for Mcdonalds' coffee cups featured in a promotion for new flavours. It also won the Creative Quarterly 42: The Journal of Art & Design.
Sans Studio
Sandra Coleman runs this branding and packaging design studio. The branding design above is for the Irish Craft Brewery. She uses bold, primary colours in her print design for the sleeve of these bottles.

Stuart Greer
Stuart is a graduate of Dun Laoghaire Institute of Art Design & Technology. As seen in the image above, Stuart loves to create colourful logos and poster designs.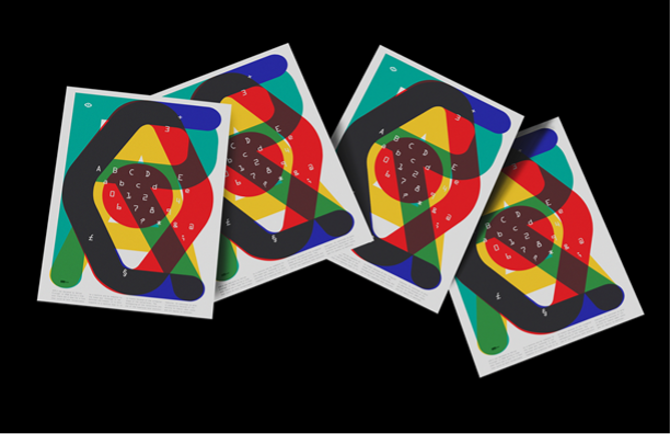 The Project Twins
James and Michael Fitzgerald are Cork-based twins. They mix the two worlds of graphic design and illustration. They use minimal shapes and forms to convey visual language. Simplicity gets their message across but leaves room for the interpretation of audiences. 
Their artwork is traditional Irish design; with bold colours, humorous concepts, and strong details. James and Michael's editorial magazines include; Nature Journal, Kiplinger's Magazine, and more.
Ireland's influence on graphic design
Talented Irish designers are being recognized in and out of the country. Their work is being featured in branding and marketing campaigns, and films. Welsh creator Annie Atkins, now based in Dublin, produced the graphics for the 2014 Wes Anderson film, The Grand Budapest Hotel.
How you can adopt the principles of Irish Design
The imagery follows a long history of traditional Irish Design. The principles include using Celtic fonts, symbols, patterns, and bold, primary colours. The main principles are; marketing with cohesion, symbolic messages, and understanding your audience.
Marketing with cohesion
Customers want to recognize a brand and to achieve this, your brand must have one vision. Having a cohesive look is vital. It helps distinguish your company's voice from competitors and maintains consistency. 
Colour palettes, font style,  logo design, and social media all complement each other. They also showcase the uniqueness of your brand.
Symbolism
Symbols are a great megaphone to use for voicing the meaning or theme behind your brand. For example, Guinness is a popular dry stout brand. The Celtic harp logo is an obvious sign that Guinness is an Irish brand. The logo has gone through rebranding, but the harp has maintained the Irish pride the world loves.
Understanding your audience
The Irish diaspora is a huge audience. They still resonate with Irish brands and products. If you are targeting Irish immigrants, using cultural branding can create a feeling of nostalgia. Understanding brand identity will lead you to your target audience. 
This traces back to the first principle. Cohesion is important to visual communication.. They want to have a positive response to your products, in which they will become regular users of the brand.
Want some Irish design in Edmonton?
Book a call with us today! We are a full-service design agency based in Edmonton, Alberta specializing in branding. Let us help your small business with your upcoming design projects.